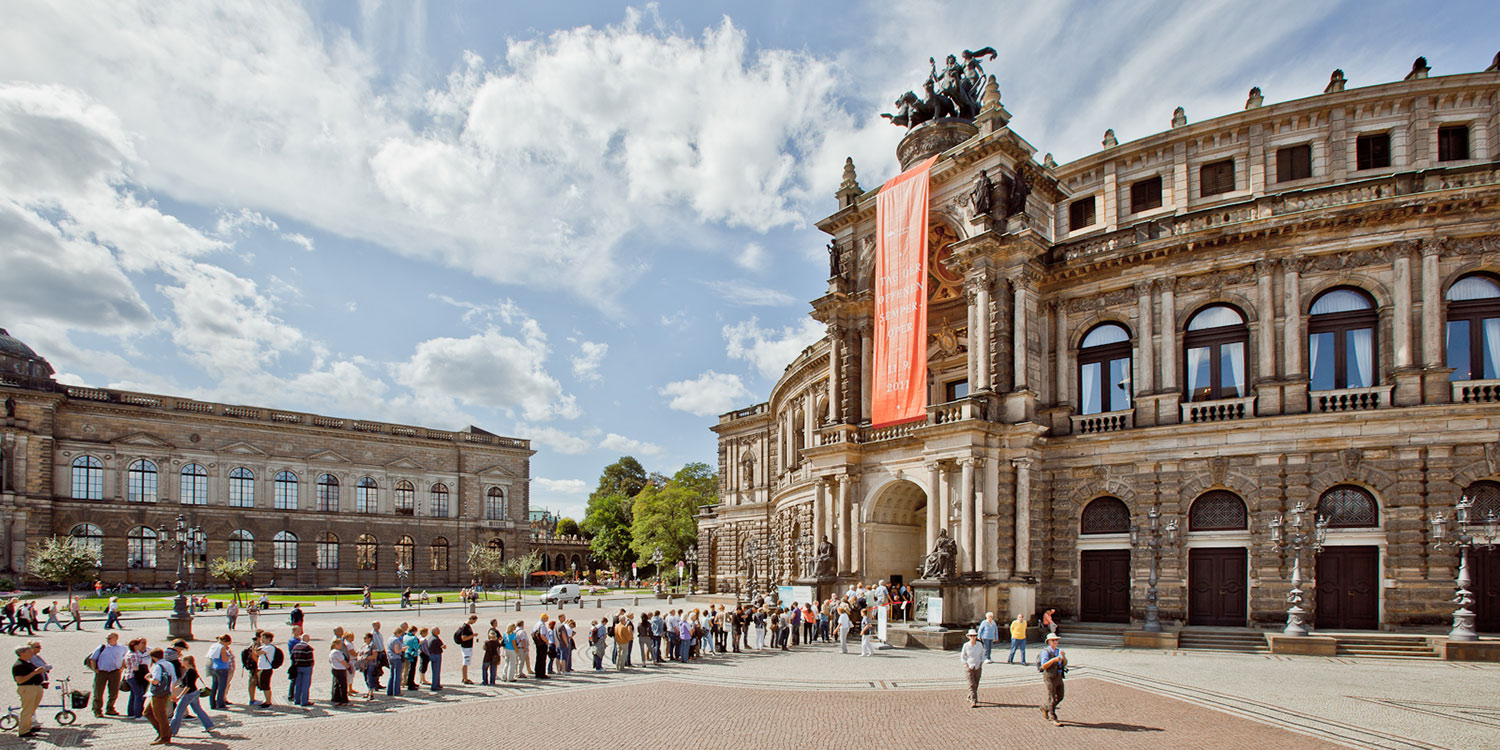 Guided tours through the Semperoper
A visit to the Semperoper ranks high on the top attractions in Dresden and should not be missed. Take a plunge into the sublime world of the opera, learn about its impressive history and outstanding artisan craftwork, while strolling through magnificent rooms. Central to the guided tour are the architecture of the opera house and its predecessors as well as present-day events. As a highlight, the tour duly concludes in the glamorous auditorium with over 1300 seats. The 170-year long history of the Semperoper yields many secrets and surprises for you to explore.
Book tickets here
*The services are taxfree referred to section 4 number 20a German VAT-law.
(1) Reduced
For pupils, students and people with a registered disability at 80%. Free admission for children under the age of 6
(2) Family
= 2 adults and up to 3 children under the age of 18
Please enter "1" in the field "Familie/Family". Then enter the number of all additional participants in the field "Number of family members".
(E.g. 4 participants: "Familie/Family" = 1, "Number of family members" = 3)